The Official.fyi
URL Shortener
Providing municipalities & official government offices all around the world with secure, trusted official.fyi short links.
---
Zapier Integration
Create automated Zaps with ease using our Zapier integration. Shorten, Update and Manage your short links.
Chrome Extension
Shorten, Edit & Manage your links all in one place. Use our reporting or add your own tracking pixels for complete traffic visibility.
Developer API
Looking to create many links in bulk?
Your IT department will LOVE our premium RESTful API.
Features
The End To Questionable Short Links
---
Authoritative Secured Domains
Whether you use your own branded domain or our Official.FYI URL shortening domain to create links, your audience will immediately know they've been provided by you.

Using branded domains that are meaningful and trustworthy has been proven to increase click-through-rates as much as 34.8%.

Stand out from the crowd and secure your brand by using links that enhance your brand, not someone else's.

The information you share is vital to your community. Make sure people are comfortable clicking on your links!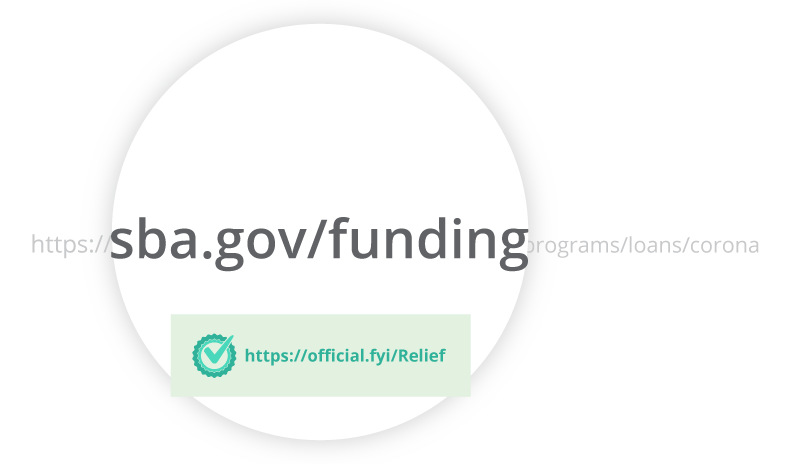 Trusted Informative Links
Easily customize the short links you create with an informative Vanity Alias.

Doing this provides context to the link and increases trust among your audience. It increases their likelihood to click because they have a glimpse as to what's waiting for them on the other side.

And it decreases the chance of user error and arriving at an unintended destination simply because of a typo.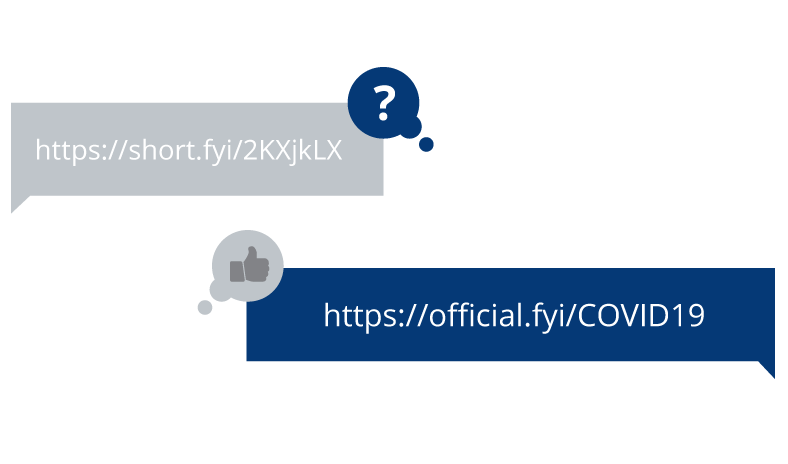 Own Your Analytics
Making sure your audience can always get to your content is essential for being able to effectively communicate with them.

Being able to see which devices and platforms your audience is using to consume content is key to making the right content and styling choices to better reach them.

Discover our best-in-market click data analytics to get insights that will help you make those choices.